Used in the Barber Shop
Every product are used in barber shops, so we constantly get the best feedback from clients like yourself. With this research we are always looking to provide you with the best and most up to date products for grooming and skin products.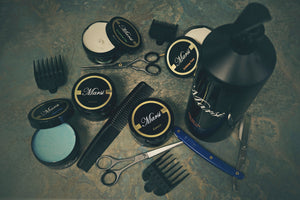 Free From
Our products are Paraben and Sulphate free with 100% recyclable packaging and we don't test on animals.

Inspired by Barbers
We wanted to create products that everyone can use in confidence, easily expressing yourself through style. We know that looking good coincides with feeling good.
UK made
Our products are made in the United Kingdom. A key inspiration comes from our customers and truly knowing what you want. Each of our products are unique like our customers and we know that Marsi will give you the freedom to look and feel good.